3 May 2023
Bright future for new alopecia drug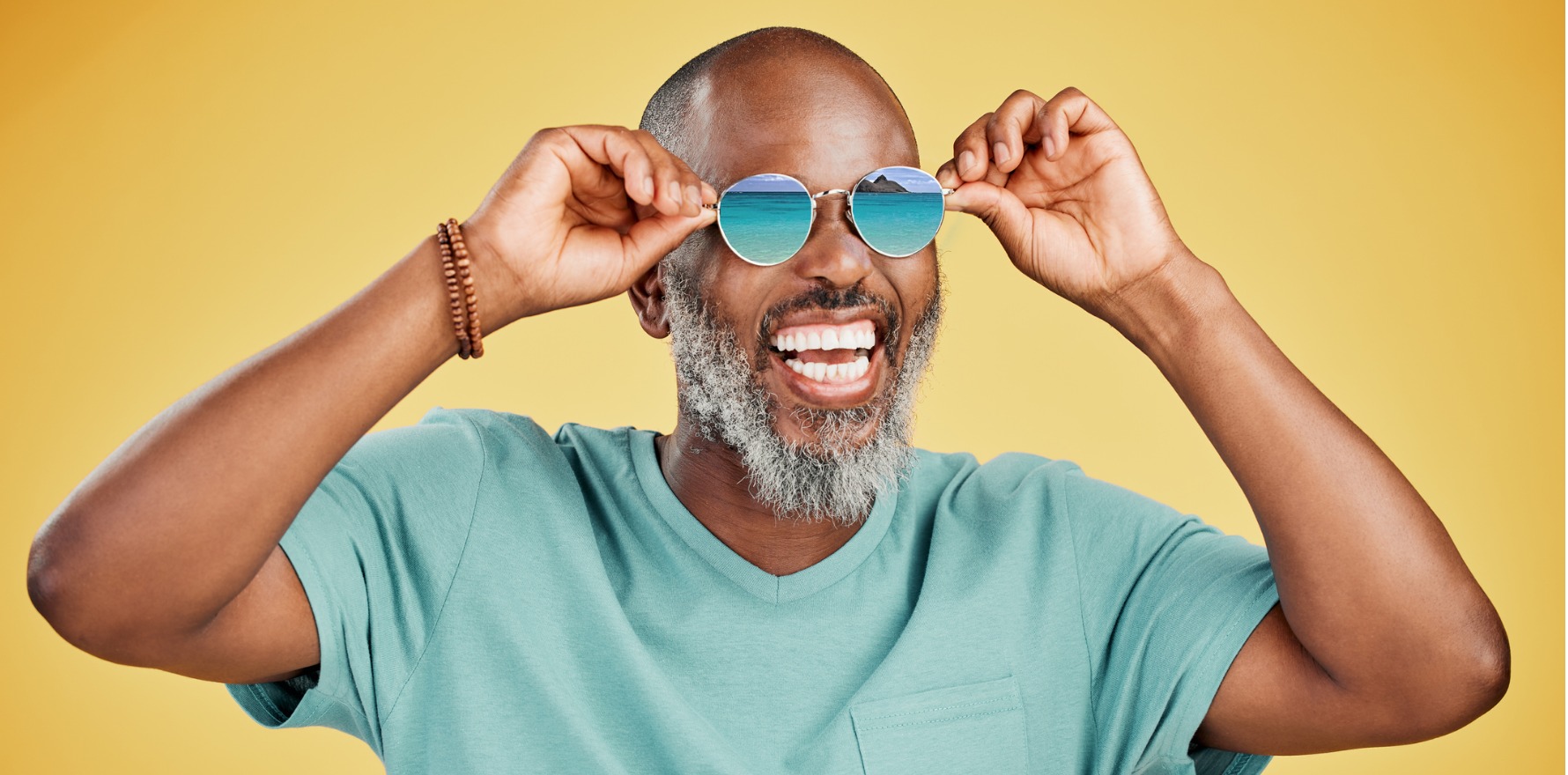 Ritlecitinib is safe in children as young as 12, research suggests.
---
A new Australian-driven study shows ritlecitinib is safe and effective in alopecia areata patients as young as 12.
Professor Rod Sinclair, study co-author and director of Epworth Dermatology in Melbourne, said the trial, which was the first in the world to include adolescents, was important on several fronts.
"Alopecia is an important cause of youth suicide," he said.
"Young boys can be very sensitive [about their hair loss], leading to school avoidance, isolation, and despair. So, this is a really important group."
Treatment options for alopecia areata are limited. Research suggests inhibiting Janus kinases (JAKs) can play a role in promoting hair regrowth. Ritlecitinib, a highly potent and dual JAK3 and TEC kinase inhibitor, has therefore been earmarked as a potential novel treatment for alopecia areata.
To explore whether ritlecitinib was a safe and effective treatment in alopecia, researchers recruited 718 people aged 12 years and older diagnosed with alopecia areata and at least 50% hair loss (as measured by the Severity of Alopecia Tool, or SALT).
Patients came from 118 hospitals and clinics in a range of countries including Australia, Canada, Spain and the US as part of a randomised and double-blind phase 2b-3 trial.
After 24 weeks of ritlecitinib treatment or placebo (see figure below), a clear dose-response relationship was observed for the primary outcome which was the proportion of people with a SALT score of 20 or less (that is, those who had lost less than 20% of their hair). In other words, the proportion of people who had regrown at least 30% of their hair.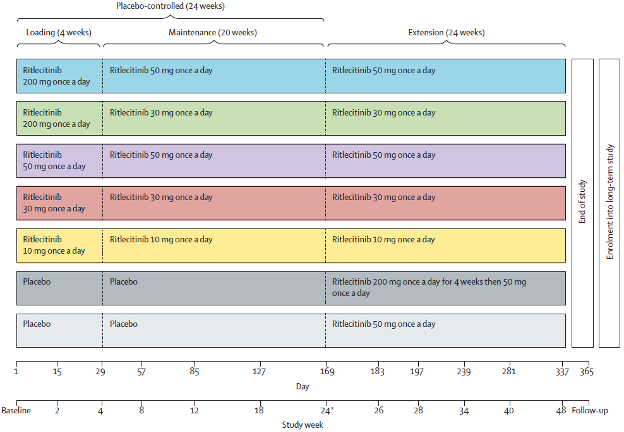 While the 10mg ritlecitinib group (2%) did not differ from the placebo group (2%), the 30mg group (14%), the 50mg group (23%), the 200mg then 30mg group (22%) and the 200mg then 50mg group (31%) were all superior to placebo in terms of hair regrowth.
Similar results were seen for key secondary outcome measures, including the proportion of people with a SALT score of 10 or less at 24 weeks, the proportion of people self-reporting a moderate or larger improvement in hair growth at 24 weeks and the effects of ritlecitinib on the aforementioned outcomes at the 48-week mark.
Professor Sinclair said ritlecitinib had a superior response rate for alopecia areata compared to previously reported data for baricitinib. He said he was pleased with the local contribution to the trial.
"Australia had very strong input into the study, and we were the largest recruiting site in the world. We've got a real leadership role in the development of these agents for alopecia areata," he told Dermatology Republic.
The authors believe the restoration of hair follicle immune privilege – which stops natural killer and T cells from attacking the follicles – may underlie the hair regrowth observed following ritlecitinib treatment.
Approximately 70% of patients experienced adverse effects, including people in the two groups that received placebo for the first 24 weeks of the study.
Fourteen patients reported a "serious" adverse event such as sepsis, diverticulitis or appendicitis but all bar two cases were unrelated to ritlecitinib treatment. Most adverse effects were of mild or moderate severity, such as upper respiratory tract infections, nasopharyngitis or headache.
"Ritlecitinib was generally safe and well tolerated throughout this study," the researchers concluded.
A trial exploring the long-term effects of ritlecitinib is currently underway and is expected to complete data collection next year.
The US Food and Drug Administration (FDA) and European Medicines Agency (EMA) accepted Pfizer's regulatory submission for the use of ritlecitinib in individuals 12 years and older with alopecia areata in September 2022.
The FDA decision is expected in the second quarter of 2023, while the EMA decision is expected in the last quarter of 2023.
Professor Sinclair told Dermatology Republic that no TGA submission had been made to date, but that a submission was imminent.