12 July 2023
A practical guide to rosacea management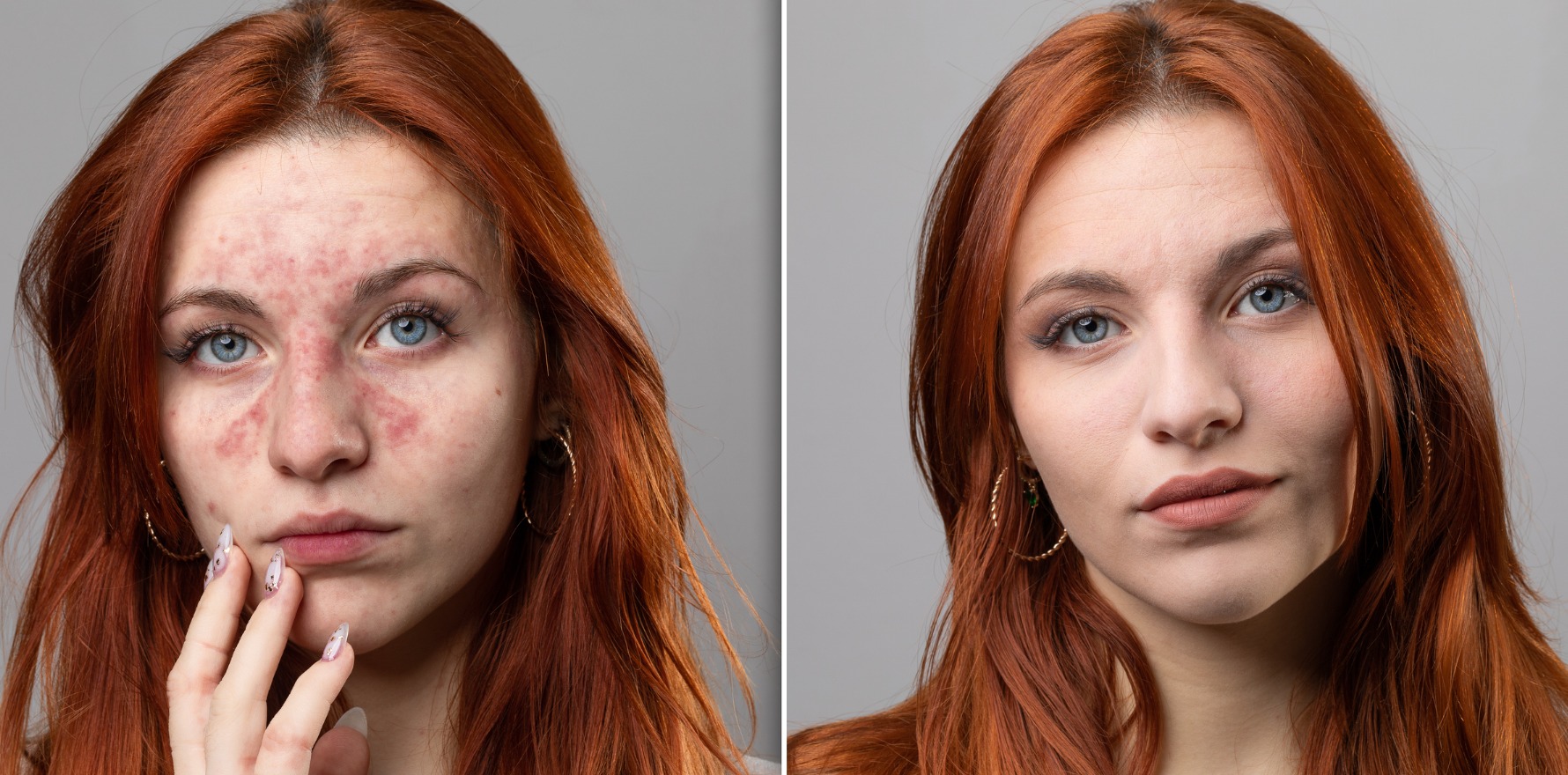 Small, simple steps go a long way in managing the inflammatory skin condition.
---
Less is more when it comes to treating rosacea, according to a leading Australian dermatologist.
Speaking to delegates at the Australasian College of Dermatology Annual Scientific Meeting in Sydney, Dr Katherine Armour, a Melbourne-based medical and cosmetic dermatologist, shared some simple yet practical insights into managing rosacea.
A good moisturiser twice a day, a gentle, non-foaming cleanser and sunscreen are vital in helping overcome the increased skin pH, decreased hydration and increased transepidermal water loss that occurs in rosacea patients.
"This barrier dysfunction contributes to both the symptoms of rosacea, as well as their inability to tolerate topical products. It's important to recognise this and help our patients deal with it," Dr Armour explained.
"You want to try and get them confident with putting any topicals on their face. Some patients are terrified of putting anything on their skin because previous experiences led to stinging, burning and flushing, but their skin barrier is screaming out for help."
Appropriate sun protection is important, as UV radiation is an important trigger of the inflammation seen in rosacea patients. Dr Armour recommended using physical protection (such as hats) as well as a sunscreen that protects against UVA, UVB and visible light, emphasising the need to select the right kind of sunscreen.
"Chemical sunscreens work by absorbing UV radiation and converting them into heat, which can make the face feel hot and flushed. If you've got bad rosacea, these products may not be for you," she told attendees.
"[In contrast,] physical sunscreens work by reflecting the radiation, meaning you don't get that feeling of heat on the skin.
Dr Armour commonly recommends the following products as she finds them useful for her patients, but she acknowledges that the following is not an exhaustive list.
Sunscreens:
Airy Day- Pretty in Zinc
Invisible Zinc – Face + Body Mineral Sunscreen SPF 50
Aspect Sun – Physical sun protection SPF 50+
Naked Sundays – SPF50+ Collagen Glow 100% Mineral Perfecting Priming Lotion
Jan Marini – Physical Protectant SPF50+
Ultra Violette – Lean Screen SPF 50+
Key Sun – Clear Zinke Mineral Sunscreen SPF50+
Neutrogena – Sheer Zinc Face Dry Touch Facial Sunscreen
Cleansers:
Cetaphil Gentle Skin Cleanser
CeraVe Hydrating Cleanser
Bioderma Sensibio Micellar Oil Cleanser
La Roche Posay Toleraine Hydrating Gentle Cleanser
Avene Extremely Gentle Cleansing Lotion
Moisturisers
Avene Tolerance Control Extreme Soothing Skin Recovery Cream
Bioderma Sensibio Defence Active Soothing Cream
CeraVe Moisturising Lotion
La Roche Posay Toleraine Sensitive Cream
Cetaphil Daily Facial Moisturiser
However, the list of what rosacea patients need to avoid is just as, if not more important than what they put on their face.
Astringents, toners containing witch hazel or alcohol, abrasive exfoliants, tea tree oil and eucalyptus oil should all be avoided in patients with rosacea.
Also, certain kinds of makeup to cover rosacea cannot be recommended as they may be difficult to remove, exacerbating the rosacea.
"Most of the women with rosacea we interact with are very self-conscious, and they often use waterproof cosmetics or heavy foundation. These are quite hard to get off without using irritating solvents and physical scrubbing," she said.
Certain foods and drinks, particularly spicy foods, caffeine and other hot drinks as well as certain types of alcohol can also flare rosacea. However, Dr Armour said it was not necessary to cut these things out of the diet completely, rather she recommended avoiding these things only when rosacea was "acting up".
Note: Dr Katherine Armour has served as a consultant dermatologist to L'Oreal Paris Skincare in Australia and New Zealand and has worked with many other brands since then. Dr Armour is also the founder of Bespoke Skin Technology.