31 May 2023
Mindfulness and self-compassion helps atopic dermatitis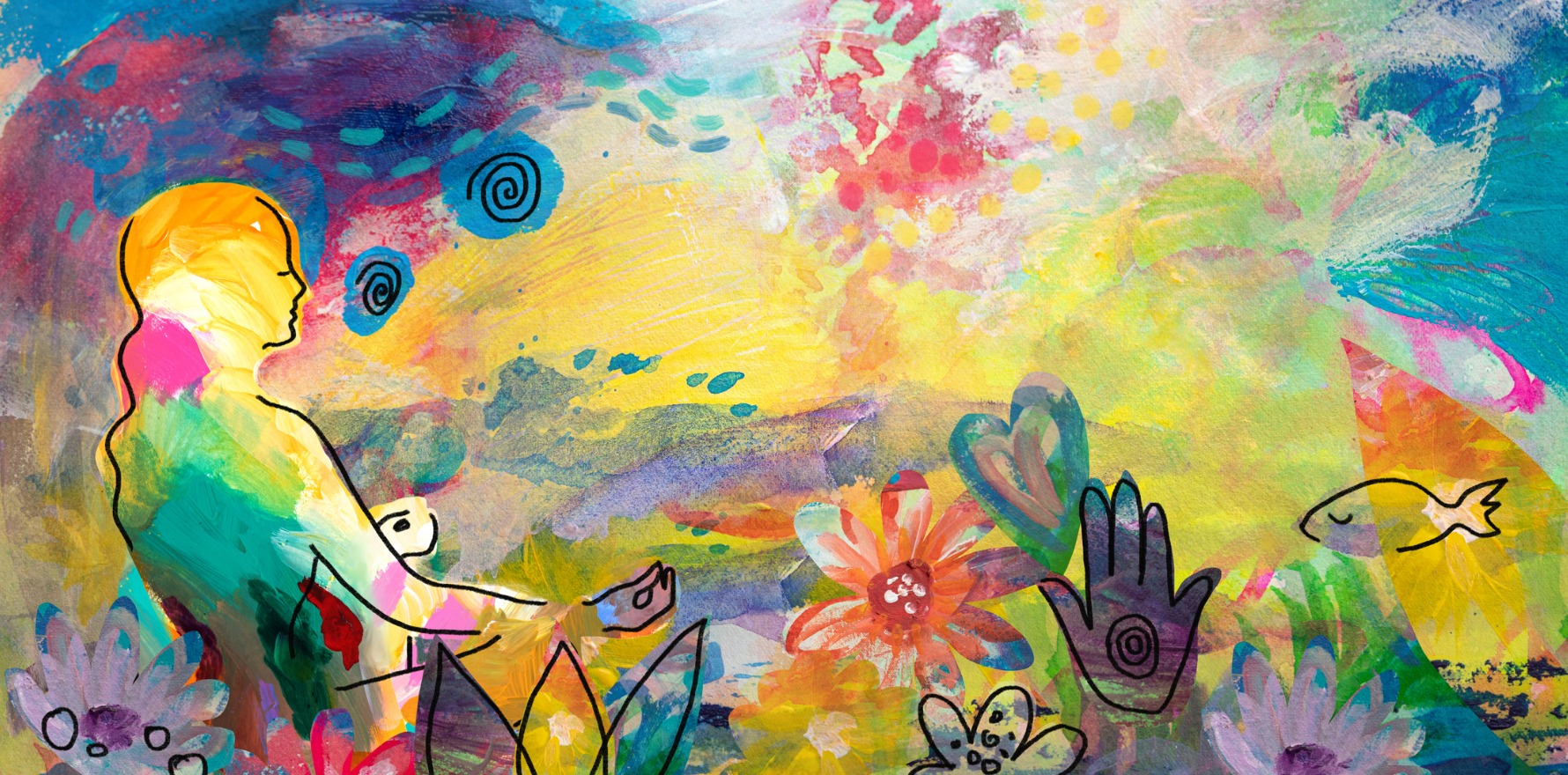 Online training improves quality of life and adherence to dermatological treatments, new research reveals.
---
Relief may be in sight for dermatitis patients who frequently struggle with poor quality of life because treatment options are limited in number and effectiveness.
Adults with atopic dermatitis improved an average of 6.3 points on the Dermatology Life Quality Index – roughly a 20% improvement in dermatology-specific quality of life – after completing online mindfulness and self-compression training, according to a new Japanese study published in JAMA Dermatology.
Associate Professor Peter Foley, director of research at the Skin Health Institute in Melbourne, said these were "quite significant" and "meaningful" improvements.
"Atopic dermatitis has a profound impact on people's quality of life, often with high rates of anxiety and depression," he told Dermatology Republic.
"Additional psychological support for patients with atopic dermatitis could have a huge impact on the psychological impact of the disease."
Researchers randomised 107 patients to receive online, group-based mindfulness and self-compassion training in addition to treatment as usual, or a waiting list plus treatment as usual control group.
The mindfulness and self-compassion training consisted of nine 90-minute interactive sessions (one per week) where patients meditated and learned about "living as a whole person… including experiencing atopic dermatitis and taking care of oneself wisely and kindly".
Trial participants in the treatment group also had the option to participate in a five-and-a-half-hour silent meditation retreat and complete a two-hour optional booster session to compliment the weekly sessions.
Significant improvements in dermatitis symptom severity (as measured by the Patient-Oriented Eczema measure), self-reported itch intensity and anxiety and depressive symptoms were also reported patients who completed the mindfulness and self-compassion training.
These findings reflect what Associate Professor Foley experienced in the early stages of his clinical career.
"When I was a registrar nearly 30 years ago, we had a clinical psychologist with an interest in atopic dermatitis at the Royal Melbourne," he told Dermatology Republic.
"It was pretty obvious that anxiety and depression were helped by seeing a psychologist, which had an important impact on quality of life."
In addition, a greater proportion of patients in the mindfulness and self-compassion training group adhered to treatment plans as directed by their dermatologist, which the researchers feel "contributed to improved physiological responses" through a joint biological and psychological mechanism.
"The present findings support previous work [demonstrating] mindfulness meditation was associated with an improved immunological response and that self-soothing touch reduces cortisol levels," the researchers wrote.
Both the researchers and Associate Professor Foley highlighted the study relied on "highly motivated and committed" patients who, on average, completed over 30 minutes of mindfulness and self-compassion training at home per day throughout the training course on top of the 90-minute interactive sessions.
"It is not clear what the results would demonstrate with participants who were less motivated, populations in other countries, or different clinical settings. It is possible that many in the Japanese population are well-suited for mindfulness-based approaches," the researchers noted.
Associate Professor Foley said it would have been nice to see an objective measure of symptom severity included in the study but that he did not feel this was a significant limitation.